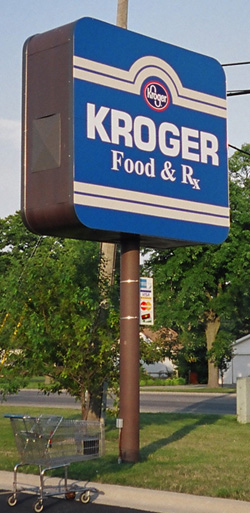 From a former Food Town, North Dixie Hwy, near Monroe, MI.

This is in Columbus, Ohio. I took this in March 2004 from the gas station in the parking lot. I think it is on East Main Street but I don't remember for sure.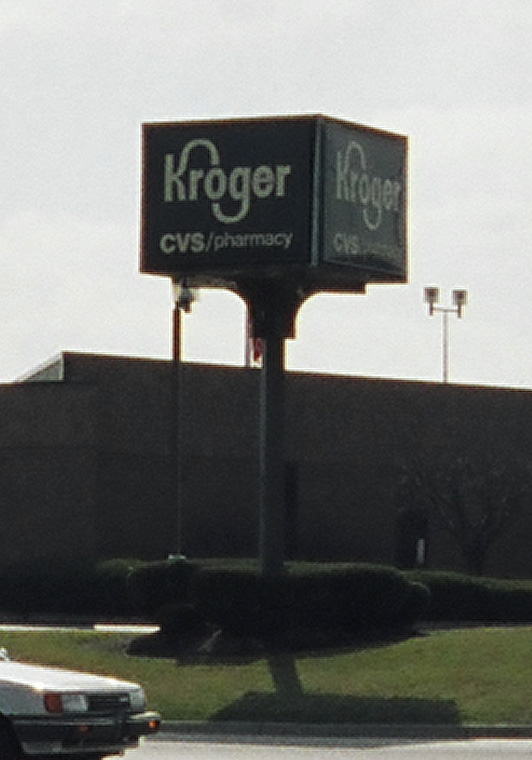 This different take on the four sided sign was taken in Dublin, Ohio.

This Kroger superstore is in Cambridge, Ohio, just off of Interstate 70. Also in this shopping area is an ex-Zayre still recognisable as a Zayre.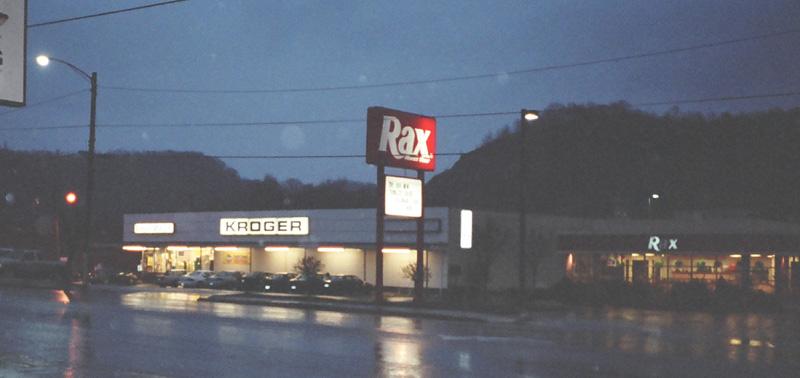 This is in Weirton, West Virginia. I wish I could have gotten a better picture of this one.

This is the Kroger in Frankenmuth, Michigan, one of Michigan's most shameless tourist traps. This store, as do most other commercial buildings in town, sport German architecture. I believe this used to be an IGA.



This Kessel store is in an old Kroger superstore in Burton, Michigan. Kessel is now owned by Kroger, so this store may eventually be rebranded as a Kroger once more...

This Kroger is in Toledo, at Benore and Suder. It was a former Food Town and is shown as a Food Town in the "Other" page. (UPDATE: Closed as of 3/06. I think it closed late 2005, replaced by a new store on Suder less than a half-mile south.)


This Kroger is in Middletown, Ohio, right off Interstate 75.